The Site Shed is a fully dedicated tradie podcast for tradespeople, exploring everything from technology in the workspace, right through to apprenticeships and current affairs. With regular guest appearances from industry experts, success stories and many various co-hosts, you'll learn more that you'll be able to retain!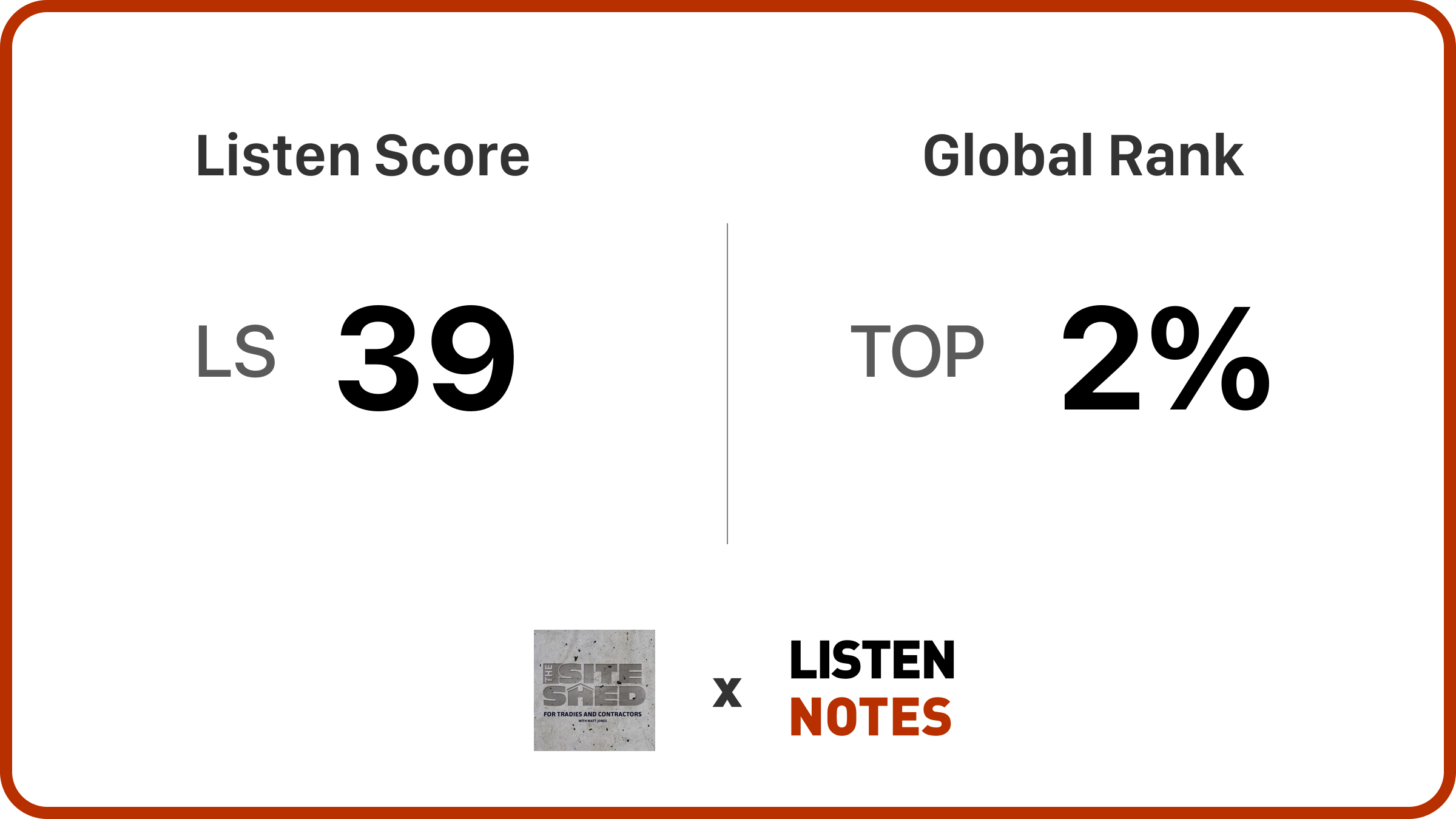 Search past episodes of The Site Shed.
The Site Shed is one of the best online communities and podcasts for tradies out there. The free content provided to members is unbelievable - offering invaluable advice to run a successful business, and the community of tradies is truly awesome. Do yourself a favour and check it out.
Peter Cox
Great work Matt with all the podcasts and the site shed facebook community group. The amount of information that you can learn for free in this space is unbelieveable. It's great to see like minded contractors and trades trying to improve their businesses and also share ideas and help others. Highly recommend. Thanks!
Ben Hern
I have been listening to the pod casts for a few months now, I can't get enough of all the awesome content that you guys provide. Especially when you guys deliver it from a trade perspective which helps out a lot. Keep up the good work and hopefully one day I can afford one of the trade training trips.
Ché Henton
I own a construction company,and i love learning how to make my bussiness more competitive,profitable and how to better serve my clients. The site shed is a wonderful place to get invaluable knowledge no matter your trade .
Michael Mullinax